Stampix + District Photo : why is it a match?
In this blogpost co-Founder Simon Tavernier recaps the opportunities discovered during Stampix' first business trip to New York City #exciting
Early 2019 Stampix was selected for the Boost-Me program together with 10 other Belgian scale-ups. Besides interesting workshops, the program mainly consisted of a Local Growth Camp on strategy and an International Growth Camp on expansion, which included a 1-week trip to the bustling City of New York in June.

Thanks to the excellent preparations of Netwerk Ondernemen & BelCham we had a very busy schedule ahead, packed with meetings and introductions. The first stop however was a very special one, especially for my cousin and co-Founder Anton.
Anton's laid father and my uncle (Johan Mussche, former CEO of the Spector) had a very good relationship with Neil Cohen, the owner of District Photo, one of the  largest photo finishing companies in the United States.  After a 3:30h car drive, it was a pleasure to be welcomed by his son Keith Cohen, the current CEO of the company. Fun fact: apparently Anton and Keith had been on vacation together with both families back in the 90's.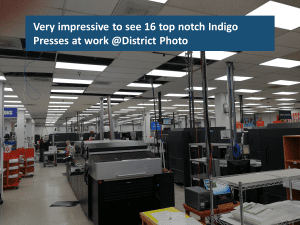 In contrast to their old HQ building, District Photo's production faclitiy was allround impressive. During the guided tour by Keith we witnessed what it takes to print and deliver +1bio photos per year, not to mention the countless photo books and other products. After discussing the Stampix' business model, we agreed on a partnership that allows Stampix to enter the entire U.S. and U.K markets, with a simple focus on B2B-sales, while District Photo takes care of all the operational aspects, including shipment fees and associated negociations with local postal services.
So, what was next? After re-joining our group at BelCham, we met with several fellow belgian entrepreneurs who succeeded in the US, and had to opportunity to pitch Stampix for real potential customers at C-Level. Most worthy to mention as the meeting on the 44th floor with the VP Marketing of L'Oréal Hair Care who was really charmed by our value proposition and asked for prices 🙂
Last but not least, Flanders Investment & Trade (FIT) welcomed us to their impressive office space at the New York Times tower. After some brainstoming on how to reach brand managers and marketers in the U.S. we agreed to host a business-event together once Stampix is up & running in the United States. We will probably call it Belgian Beer & Chocolates for Marketers or something similar…
Care for an invite?  Drop us a line at info@stampix.com